Talented Professionals Passionate about Property
As a boutique local agency, all of our small team will be familiar with you and your property. The key people you will be working with are:
Brendan Barbour
Licensed Real Estate Agent and Principal
Brendan's earlier career as a licensed commercial property Valuer gives him broad knowledge across a range of property types such as offices, showrooms, retail, industrial, hotel/leisure, englobo land (undeveloped lots), subdivisions and unit developments.
His business acumen, instinct for the market and natural inclination towards detail, analysis and figures made him a natural fit for commercial real estate, and he is as passionate and hard-working now as he was when he started as an agent over 10 years ago.
He is a trusted representative for many private investors who trust him with the ongoing management of their property portfolios.
Local developers seek out his expertise in the development process, from land acquisition to selling the finished product.
Brendan also:
is a skilled negotiator
---
is respected within the industry
---
is a Licensed Real Estate Agent
---
is a Licensed Valuer
---
holds a Bachelor of Commerce (Property and Finance)
---
Brendan provides realistic advice and reliable service, and he welcomes the opportunity to talk with you.
Mobile: 0405 215 200
Bruno Fazio
Licensed Real Estate Agent
Bruno has accumulated a wealth of real estate knowledge and contacts in a career that has spanned many property cycles.
Over his career Bruno has himself been a buyer, seller, tenant, developer and landlord. These various roles have taught him the importance of honesty, integrity and reliability when communicating with people on all sides of every transaction. He has put together various private syndicates for commercial and industrial unit developments.
Bruno has a proven track records in delivering outstanding results for his clients whether selling or managing their properties. He looks forward to demonstrating to you just how powerful his approach can be.
Bruno's key areas of expertise include:
over 18 years' experience in commercial, industrial and residential property
---
the sales and leasing of completed buildings
---
property management
---
a lifelong love of Perth
Mobile: 0419 195 039
Alicia Chambers
Senior Commercial Property Manager
Alicia is known for her professionalism and thorough approach to property management.  In the course of her day to day routine she aims to give her clients peace of mind that their asset is in safe hands.
As a registered property manager in Western Australia and associate member of REIWA, Alicia has the qualifications and knowledge to add value and minimise risk across your portfolio.
If there is an opportunity to review your property management needs, Alicia would be very happy to make a time to discuss how we can assist.
Tracy Thomson
Trust Accountant
Tracy is a thorough and experienced trust accountant with a reliable accounts processes. She is efficient, reliable, and prompt.
Tracy's strengths are:
excellent communication and people skills
respect for client confidentiality
a high value for accuracy and consistency
a helpful attitude
Tracy brings to Iconic accounting expertise, analytical thinking, confidentiality and deadline orientation.  Clients appreciate her down to earth communication and customer service with a solutions-focused attitude.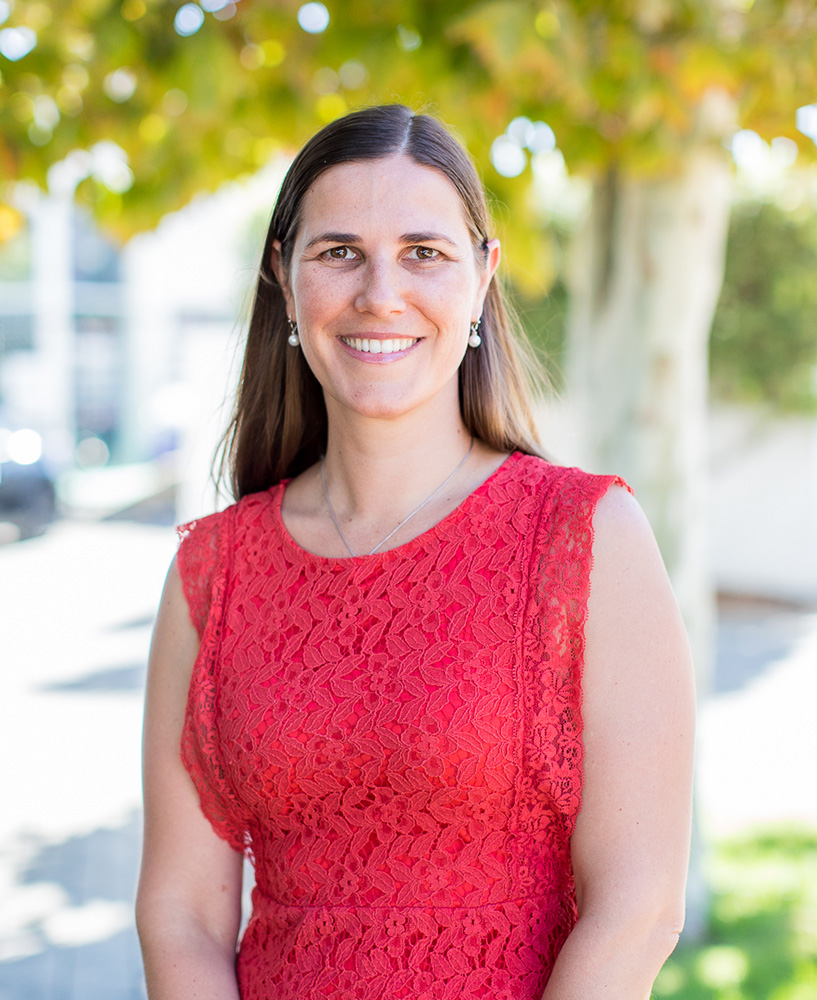 Caroline De Smidt
Commercial Property Manager
Caroline is a dedicated and organised property manager, who brings extensive experience to the way she manages her portfolio.
Along with being a registered property manager in Western Australia and an associate member of REIWA, Caroline holds tertiary qualifications in Business Management at a Masters level.
If you would like to have your property freshly assessed with a view to improve your outcomes, making a time to speak with Caroline will be a helpful first step.
Office: 9228 9111
Mobile: 0448 271 121